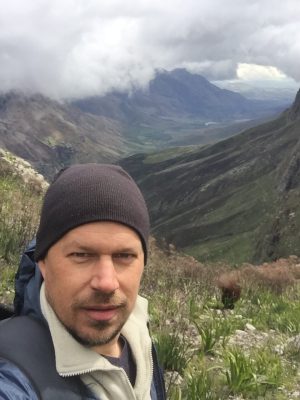 Abri de Buys
As Chief Instrumentation Technician at EFTEON his role in the data production pipeline is to ensure instruments are installed, maintained and calibrated to the organisation's standards and the data are stored appropriately. Maintaining the Jonkershoek catchment monitoring programme and the data that emanated from it for twelve years before joining EFTEON prepared him with experience in streamflow, meteorological and micro met instrumentation. In addition to the technical aspect of his job he has helped develop SAEON's infrastructure for managing these types of data. He is also involved in research on fog interception and plant water relations in fynbos. Other functions he performs include procurement of equipment, assisting researchers, responding to requests for SAEON data and supporting the rest of SAEON's terrestrial technical team.  He holds a B-Tech degree in Nature Conservation from Cape Peninsula University of Technology. Free time pursuits include reading on politics, economics and current affairs as well as restoring old cars.
Email: aj.debuys@saeon.nrf.ac.za 
Amukelani Maluleke
Amukelani Maluleke is a PhD student supported by the Expanded Freshwater and Terrestrial Environmental Observation Network, registered with Stellenbosch University under the supervision of Prof. Guy Midgley (Stellenbosch University), Dr Gregor Feig (SAEON/EFTEON) and Dr Christian Brümmer of Thünen Institute in Germany. He has completed all of his undergrad and postgrad studies at Wits University where he acquired a background in Geography and Air Quality. 
Over the past four years he has been introduced to Eddy Covariance measurements, firstly during his internship with the Council of Scientific and Industrial Research (CSIR) through the NRF internship programme in 2018 and currently during his PhD fieldwork activities with EFTEON. He has also been privileged to spend the year 2022 at the Thünen Institute under the DAAD exchange program assisting in field work and other Eddy Covariance related activities.  His PhD seeks to quantitatively understand carbon, water and energy exchange in semi-arid ecosystems, mainly the Savanna and Nama-Karoo biomes using Eddy Covariance flux measurements and remotely-sensed vegetation products and indices. Amukelani was born and raised in Soweto and is also a hobbyist photographer with a liking for landscape and wildlife photography.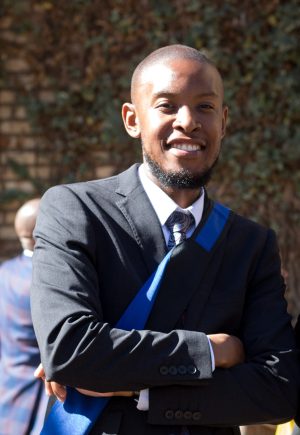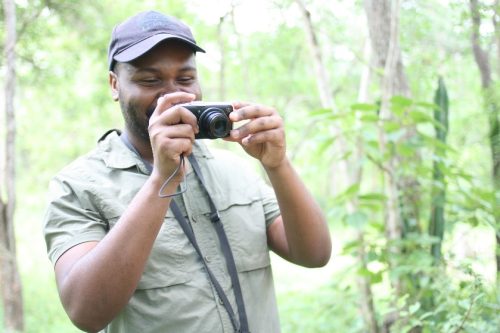 Buster Mogonong
Buster Mogonong is a second year PhD student at Wits University, registered in the School of Animal, Plant and Environmental Sciences. His research interests span across the field of remote sensing and GIS, ecology and socio-ecological systems. He is currently focusing on understanding the past and future spatio-temporal changes and drivers of small-scale crop farming in rural South Africa. He is using medium to high resolution satellite imagery, climate and socio-economic data to unpack trends and patterns of change as well as the influence of climate and socio-economic factors on small-scale crop farming. His supervisors are Dr Jolene Fisher, Prof. Wayne Twine, Dr Gregor Feig and Dr Helga van der Merwe.
He previously worked as an EFTEON intern based at the SAEON Arid Lands Node between 2020 and 2021 in Kimberley. During this time, he was involved in setting up the long-term vegetation monitoring plots at Benfontein Nature Reserve using the SEOSAW protocols. Besides his academic life, Buster serves as an external communication liaison for SAEON graduate student network (GSN).
Email: bp.mogonong@saeon.nrf.ac.za
Corrina Naidoo
Corrina graduated from The University of Kwa-Zulu Natal with a BSc Degree in Environmental Science and a BSc Honors Degree in Biological Sciences.  Corrina's biggest interest is in biological assessment, research and conservation, and she would like educate society about freshwater and terrestrial systems and the resources that come from these systems that sustain all life, and help them use these resources sustainably for their benefit.
Corrina has joined the Northern Drakensberg team to assist primarily with the biodiversity survey work, but she will broaden her skill set by working with the intrumentation and social-ecological technicians.
Email: ct.naidoo@saeon.nrf.ac.za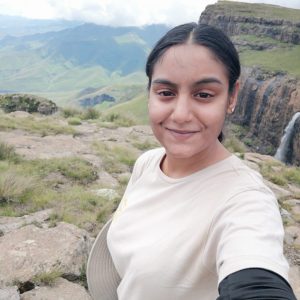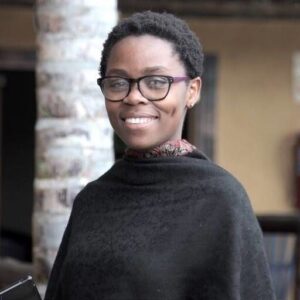 Fhumulani Mathivha
Fhumulani is a hydrologist by training with a focus on surface water hydrology, extreme hydrology and water resources management. She obtained her PhD from the University of Venda and the thesis was on the assessment and prediction of drought conditions using drought indices, sequencing learning methods and generalised additive models over the Luvuvhu River Catchment. Her research interests cover modelling and forecasting extreme hydrological events, climate change & rural vulnerability, land use & land cover changes and their impacts on current and future water resources availability.
Fhumulani is an academic at heart and has spent most of her career in academics. Before joining the EFTEON team, she was working at the University of Limpopo where she was responsible for teaching with a focus supervision of postgraduate students and contributing to research and community engagement in the area of water resources management and the impacts of climate change on water resources within the Department of Water and Sanitation.
Email:fi.mathivha@saeon.nrf.ac.za
Gregor Feig
Gregor is a biogeochemist and, atmospheric and environmental change scientist with experience in the fields of atmospheric composition monitoring, air quality management, atmospheric emissions inventory development, biogeochemistry, land-vegetation-atmosphere interactions, atmospheric modelling, and climate services and climate change adaption. A focus of his career has been the management of observation infrastructure.
Previously, he was responsible for the management of a network of three eddy co-variance flux towers located in savanna ecosystems in South Africa and the management of a network of cavity ring down spectroscopy carbon dioxide and methane instruments as well as a network of 16 ambient air quality stations, where the concentrations of thirteen atmospheric pollutants and meteorology were continuously monitored. He has been involved in the development of the National Atmospheric Emissions Inventory System (NAEIS) which is a web-based system for the reporting of industrial, and other, emissions to the atmosphere. He was also involved in the development and testing of the land surface component of the CSIR Earth System Model, based on the Community Atmosphere Biosphere Land Exchange (CABLE) model but he does not consider himself a modeller.
Email: gt.feig@saeon.nrf.ac.za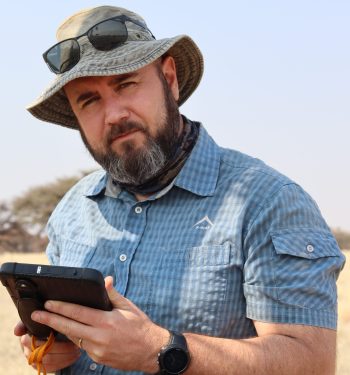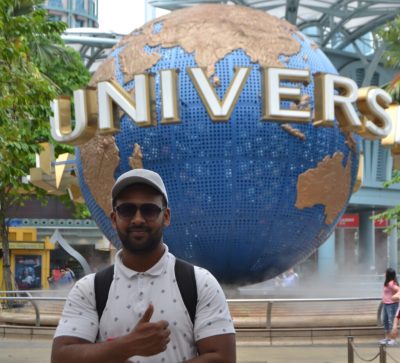 Jeremy Moonsamy
During Mr. Moonsamy's academic career, most of his work focused on desktop-based studies. He looked for opportunities that would allow him to merge his knowledge with practical experience and this led him to the DST-NRF Internship at SAEON. During his internship, he gained widespread field experience and practical knowledge on various platforms and monitoring instrumentation. He joined the EFTEON team in 2021 as a part-time assistant technician where he focused on downloading, maintaining and installing various hydrological and meteorological equipment. These include, rain gauges, weather stations, Eddy Covariance Flux stations, Surface Renewal systems, stream flow monitoring equipment and groundwater loggers.
In April 2022, he was appointed on a 1-year contract as an Assistant Instrumentation Technician, where he assisted in the installation, download, calibrations and maintenance of instrumentation at the EFTEON sites including Benfontein, Spioenkop, Maputaland and Zingela. He also assisted the team at Cathedral Peak by downloading data, maintain equipment and managing data from the rain gauge network in the catchments. His goal as part of the EFTEON team is to merge his Hydrology background and technical experience with other disciplines in the field to expand his knowledge in evapotranspiration and carbon fluxes currently being investigated by EFTEON.
Jeremy's purpose and aim for his chosen field are to contribute to processes and/or develop systems that make a positive difference to the water sector of South Africa.
Email: jm.moonsamy@saeon.nrf.ac.za 
Kathleen Smart
Kathleen is a terrestrial systems ecologist who loves multi-scale data and soil-plant-atmosphere interactions. Before joining EFTEON, Kathleen was at Rhodes University, where her broad interests had her working with the Botany Department and the elevated CO2 facility, the Department of Environmental Science and the Rhodes Restoration Research Group, and the Institute for Water Research. Together with Tony Palmer she ran two flux towers in the dry grasslands close to Adelaide to look at the impacts of bush encroachment on landscape water and carbon exchange. 
She obtained her PhD from the Global Change Institute at Wits University under the supervision of Prof Bob Scholes, where she looked at the role of thicket vegetation in the provision of ecosystem services and the ecophysiology of Portulacria afra (or spekboom) in driving energy, carbon and water exchange at different scales. Kathleen has an enduring fondness for the thicket biome, while currently being based in the beautiful northern Drakensberg.
Email: kg.smart@saeon.nrf.ac.za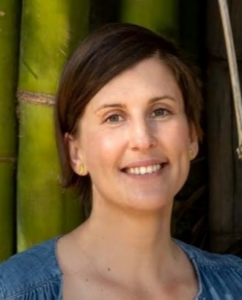 Michael Malinga
Michael is the newest addition to the EFTEON team, joining the Northern Drakensberg team as the Social Ecological Systems Technician.
Email: mp.malinga@saeon.nrf.ac.za
Sachin Doarsamy
Sachin Doarsamy joined the SAEON Grasslands Node in 2019 as a DSI-NRF Botanical Intern. During his internship period he worked on a baseline project to monitor woody species in the research catchments at Cathedral Peak. His interests with botany advanced during his time at the University of KwaZulu-Natal (UKZN). Sachin's degrees in Biological sciences and Ecology provided diverse opportunities to expand his knowledge. During this period, he learnt about rangeland ecology, demonstrated core Botany and Entomology courses, worked on Aquatic River monitoring and spent many years volunteering and working at the Bews Herbarium (NU).
Continuing from his SAEON internship, he has been involved in several biodiversity projects from macroinvertebrate sampling, vegetation surveys and a community engagement. His current path will be to monitor changes in biodiversity in particular woody encroachment.
He is intrigued by our changing world and what the future will be bring. SAEON offers a window to document these changes and make an impact. He is happy to be a part of the ride! and his passion for South African Flora is core to who he is. His spare time is spent exploring the flora of the Midlands and volunteering for the Botanical Society of South Africa.  Always stop to admire a veld flower:)
Email: ss.doarsamy@saeon.nrf.ac.za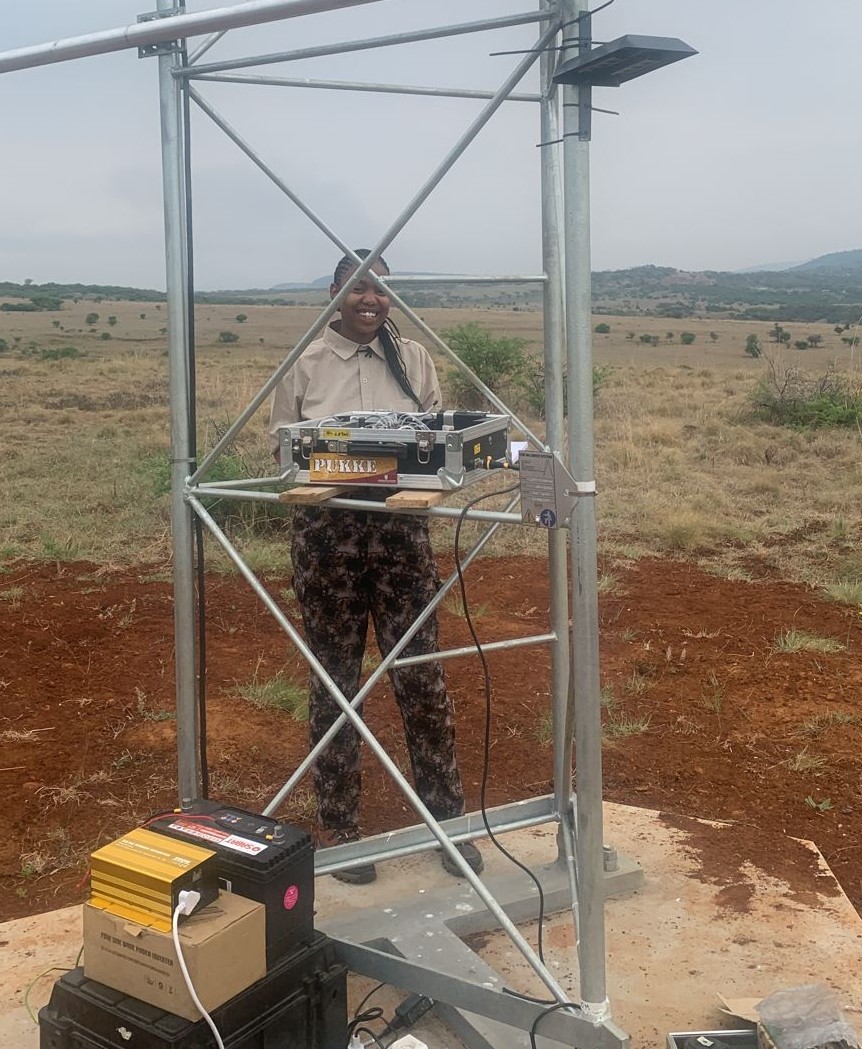 Sihle Nhlapo
Sihle Nhlapo is a Master of science candidate in the field of Geography at the University of Pretoria, focusing on characterising the concentrations of Biogenic Volatile Organic (BVOCs) compounds using thermal desorber tubes and a programmable sampler box at Spioenkop, one of EFTEON's sites in the Northern Drakensberg landscape.
Snethemba Nhlenyama
Snethemba Nhlenyama is a young innovative thinker who believes in making a change. She obtained her BSc degree in environmental and life science from the university of KwaZulu Natal. Previously employed as Youth Environmental Coordinator by the Department of Forestry, Fisheries and the Environment, she gained a lot of insight in stakeholder management as well as community development work. Her role as a junior Social Ecological Systems Technician at EFTEON is to achieve her key responsibilities which are data collection and management, the operation of research activities in the EFTEON Northern Drakensberg Landscape, the preparation, planning and undertaking of multi-stakeholder engagements which are necessary for on-going field based social-ecological and biodiversity research in the area.
Email: ss.nhlenyama@saeon.nrf.ac.za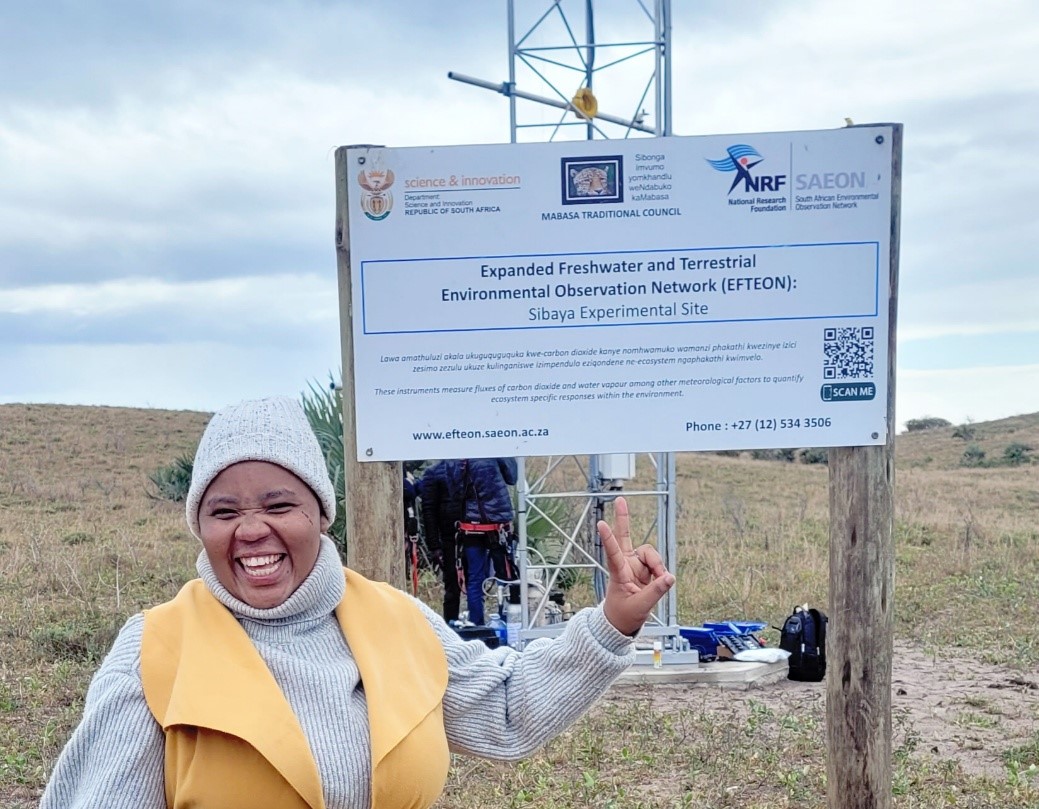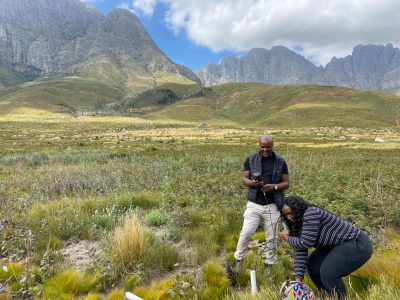 Sylvester Selala
Sylvester Selala holds an Honours degree in Hydrology and a Master's degree in Bioresource Systems from University of KwaZulu-Natal. Previously, he worked has an independent consultant on various water and agricultural related projects. Prior to working as an independent consultant, he has worked in the NGO sector as a researcher, facilitator and trainer. He has worked with smallholder famers testing and trying various techs to help them adapt to climate change. At EFTEON his roles include, installation, maintenance and calibration of instruments as well as ensuring data is stored appropriately. 
Email: ms.selala@saeon.nrf.ac.za
Tamryn Hamilton
Tamryn is a PhD student at the North-West University, working with the Atmospheric Sciences Research group. Her PhD uses eddy-covariance techniques to describe the first-ever fluxes of SO2 and NO2 and determine the deposition velocity in an African savanna ecosystem. 
She is supervised by Dr. Kerneels Jaars (NWU), Dr. Pieter Van Zyl (NWU) and Dr Gregor Feig (SAEON). Before starting her PhD, she was the NRF intern based at EFTEON where she assisted with the landscape selection process and establishment of the KIMTRI flux towers in Benfontien.  
She has a BSc in zoology and geography with her Honours and Masters in ecology, where her research generated a 600-year rainfall and fire record for South-Central Africa. Her research interests are landscape ecology, climate change and biogeochemistry.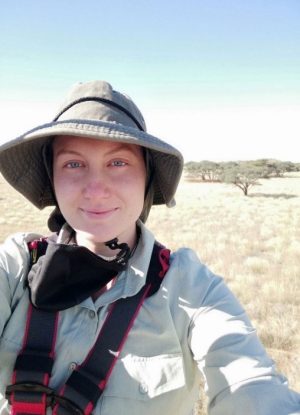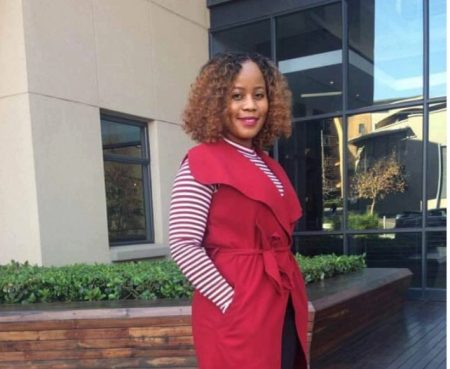 Letlhogonolo Kgobe
Letlhogonolo holds a Bachelor of Technology degree in Economic Management Analysis from Tshwane University of Technology (TUT). As a student at TUT, she was nominated to work at the Economics Management Science Faculty's Student Administration Office. She further holds a Bachelor of Commerce Honors degree in Economics and plans to pursue her Masters degree in Environmental and Resource Economics with a focus being on using economic theories to analyse environmental issues. 
Prior to joining SAEON in February 2022, she worked for the Water Research Commission (WRC) as an administrative trainee through the NRF-DSI internship programme from 2018 to 2020, first within the Business Development and Innovations unit and later on in 2021 within the Knowledge Management, Marketing and Communications unit as the WRC intern. She has gained sufficient knowledge of finance and administrative processes necessary for research organizations within the National System of Innovations (NSI). In addition to her dedication, determination, and conscientious nature, she is equipped to handle situations presented to her with maturity and responsibility. She believes that coloring outside the lines is sometimes necessary and she is always willing to learn from others to become the best at what she does! She is also a foody and loves fashion.
Email: l.kgobe@saeon.nrf.ac.za 
Toka Mosikidi
Toka is a researcher with a passion for understanding the relationships between animals and their environments, particularly in mountainous regions.
Toka obtained his BSc in Zoology cum laude, followed by a BSc Honours in Zoology, and an MSc in Zoology cum laude, all from the prestigious University of the Free State. He is currently pursuing a PhD in soundscape dynamics of the northern Drakensberg, where he is am exploring how natural soundscapes influence animal behaviour and population dynamics in mountain environments. 
This research focuses on how various sounds affect communication, species distribution and biodiversity in mountain environments using passive acoustic monitoring. Toka is passionate about contributing to the scientific community and making a meaningful impact in the field of bioacoustics.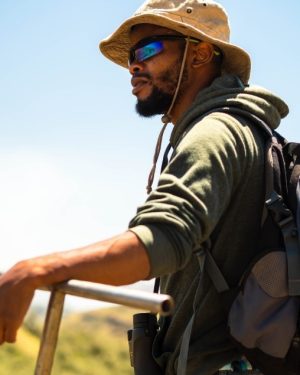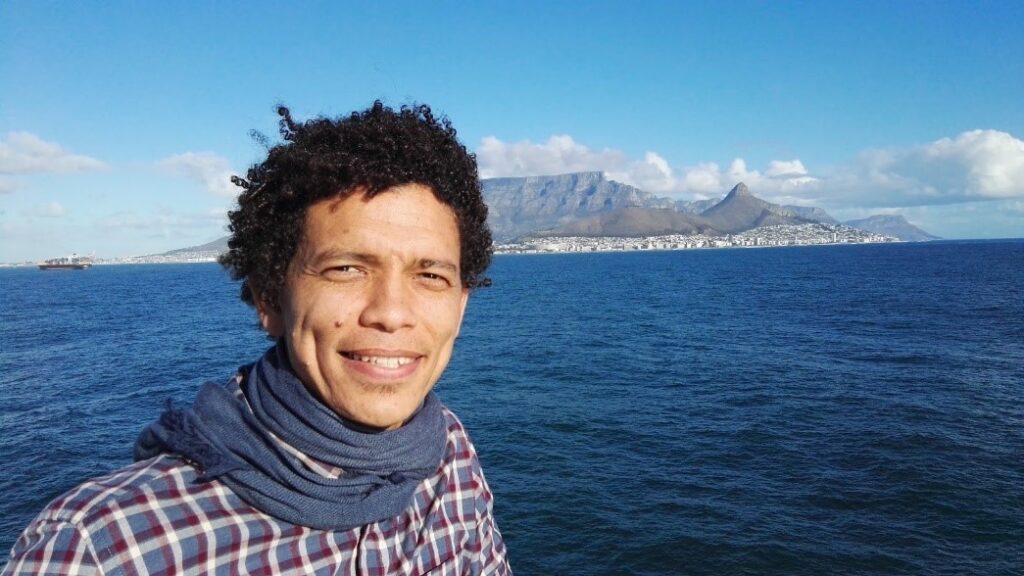 Warren Joubert
Warren has expertise is in ocean and atmosphere biogeochemistry specialising in carbon cycling with a particular focus on CO2 interaction at the ocean-atmosphere interface. He holds a Ph.D in Physical Oceanography at University of Cape Town investigating surface ocean primary productivity in the Atlantic Southern Ocean, using a variety of in situ observation techniques. These include isotopically labelled nitrogen tracer experiments for the uptake of nitrogen by phytoplankton, and net community productivity using underway Equilibrator Inlet Mass Spectrometry to investigate the role of drivers of ocean productivity.
In the recent past, he was a lead scientist of the Global Atmosphere Watch laboratory at Cape Point, managed by the South African Weather Service. His responsibilities included long-term atmospheric composition observations including greenhouse gases and associated global important trace and reactive chemicals. In his spare time, he enjoys cycling and playing bass guitar.
Email: wr.joubert@saeon.nrf.ac.za